Blog
Writing locally, thinking internationally: Collaborating to write health actions for women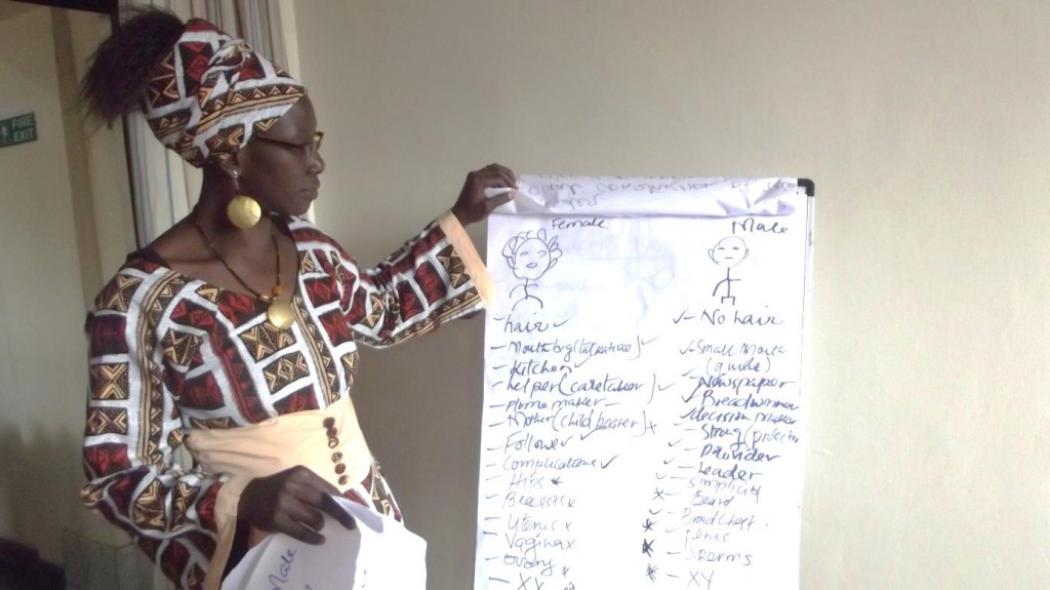 By Julia Nakad, Hesperian Health Guides Dr. Aruna Uprety is a physician, women's health activist and journalist in Nepal who knows that improving women's healthcare takes a combination hard work, determination, and inspiration. She has been involved with a number of women's health campaigns in Nepal that combat child trafficking, uterine prolapse, and child and maternal malnutrition in rural areas. She said that over the years, she's learned that one of the most important things an activist can do is "give a human face to problems … and start with a story to touch people's hearts." In 1990, Aruna began working on a 12 year-long campaign to legalize abortion in Nepal, where many women were dying of illegal abortions or surviving only to be thrown in to jail. She spent time in hospitals and in villages speaking with women, their husbands, and family members to gather and share stories via radio and newspaper, and publicly shared the story of her own abortion. She did this in order to increase the visibility of the abortion issue; whereas before people had considered abortion a moral issue which only affected a small group of people, the work of Aruna and others drew attention to the fact that abortion was an important medical issue. After years of lobbying and storytelling, abortion was finally legalized in Nepal in 2002. Where did Aruna find the strength to keep working for women's health during all those years? Partially, she said, from "reading about other countries and seeing how other people were advocating for abortion issues, and when people were successful in spite of challenges." Since then, Aruna's own story has inspired the efforts of other women's health activists, and she has been hard at work collaborating with Hesperian to create Health Actions for Women, slated to be published this fall.
The idea for Health Actions for Women was born halfway around the world, however, in Guatemala. At the same time that Aruna was lobbying for legal abortions in Nepal, Dr. Melissa Smith, a physician and health organizer, was working with a women's group as part of ASECSA  (Asociación de Servicios Comunitarios de Salud) in Guatemala. The group was using Where Women Have No Doctor to identify, treat, and prevent women's health problems. The book provided important, accessible information, but the group needed something to help them organize around difficult to discuss issues that prevented women from leading healthy lives, make changes in their communities, and increase access to health services for women and girls. The idea for Health Actions for Women was born – to help women share experiences, expertise and stories of women fighting for the right to health the world over.
Melissa and Hesperian organized a group of experienced women health workers and activists, including Aruna, to collaboratively develop this new, desperately needed resource. Health Actions for Women, covers often controversial topics including gender-based violence, abortion, sexuality, STIs, and safe motherhood. Developed using Hesperian's highly collaborative field test model, draft content including stories and activities is sent to partners all over the world. It is read, tried out and discussed by grassroots health workers and educators, after which they provide comments, criticism, and suggestions to improve the material based on their experience. Health Actions for Women includes many stories from these pioneering women's health initiatives, projects and groups.
Community-based groups in 23 countries participated in the field testing of Health Actions for Women, including a group founded by Aruna, the Rural Health Education Services Trust (RHEST). Activities tested by the groups included "practice talking about sex with a partner," "using role-plays to practice talking with men about family planning" and "helping boys question gender violence." The materials also included a pre- and post-field test survey to gauge health educators' confidence and comfort speaking about controversial topics in a variety of settings (mixed age and gender audiences, for instance). More than 80% of the participating groups reported feeling significantly more comfortable after presenting on these activities. They also appreciated their newly increased comfort with carrying out education regarding difficult issues such as how gender roles affect health, sexuality, abortion and violence against women. Perhaps most importantly, the educators overwhelmingly responded that they felt more comfortable talking to mixed audiences and age groups about these issues than they had prior to the field-testing process.
Melissa found one of the most rewarding parts of field testing the book was seeing how cross -fertilization of ideas occurred. In one field test site in Guinea, a group of men was so inspired by another men's organization doing education and outreach to prevent gender based violence, STIs and HIV in Tanzania that they decided to start their own group. Former Hesperian board member Amy Wilson, who has used Hesperian materials in Brazil with deaf community groups, said, "People start to realize 'whoa – I can take care of myself, I can get together with other people, I can discuss these problems. Other people have these same difficulties in society, and we can band together.'  And it happens!" It is Hesperian's conviction that the collaborative, global process to create Health Actions for Women makes the resulting materials more engaging and provide the inspirations that leads to action. As Aruna put it, "there are so many friends involved throughout the process of editing and field testing. Now I know if we want to make big changes, it requires collaboration."