Blog
At their finger-tips: how mobile technology is motivating Frontline Health Workers in Bihar, India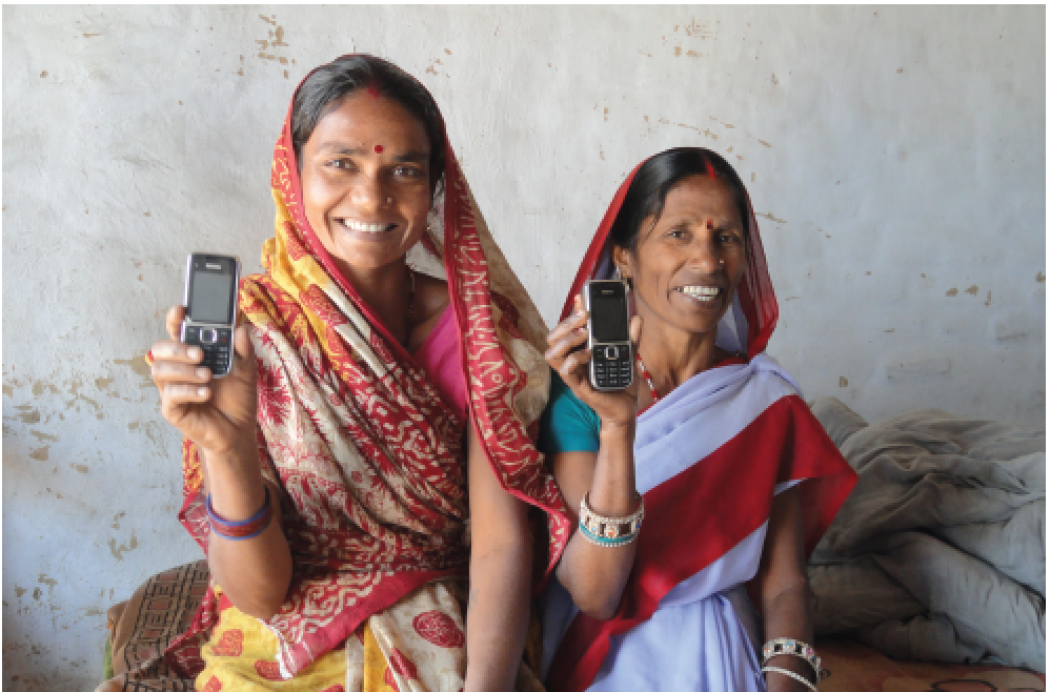 By: Carolyn Grant and Mariela Rodriguez, CARE
Frontline health workers (FHWs) are often the first and sometimes only link to health services and information for communities and individuals. Many are overworked, unmotivated and lack the essential tools, training and support they need to do their jobs effectively.
This is the case in Bihar, one of India's poorest and most populous states, where nearly one-third of rural households do not have access to any government-provided health services. What places like Bihar need are innovative solutions for bringing quality health care services to the doorsteps of families. And that is what they are getting.
To address the challenges FHWs face in delivering services in Bihar, CARE India introduced a mobile application to aid them in registering and tracking patients, managing care, and counseling pregnant women and mothers with newborns: the Continuum of Care Service (CCS), a simple and easy to use mobile intervention. FHWs can now input client information into their phone, enabling real-time data collection.  It also includes several modules related to decision support tools, such as counseling aids, clinical protocols, and checklists that help FHWs personalize counseling sessions and positively influence the mothers and children they are reaching. As one FHW from Agwanpur said, "I don't need to remember everything. It (the mobile) guides me on what to discuss."
With mobile phones in hand, FHWs are equipped and empowered to serve their communities as a critical link to health services and information. In addition to enabling efficient, quality service delivery, the FHWs find the mobile phones motivating. Many FHWs see the mobile phone as a status symbol and it has elevated their value and credibility in the communities in which they work. Mothers in the community were also more likely to listen to counsel given by the FHW. One FHW from Nado states, "I feel proud using this with women in my village. It increases my value in their eyes."
As a result of the intervention, home visits increased from 37% to 88% after just one year. Home visits during critical times of care also improved—at least two visits during the antenatal period increased by 10% and visits within a week of delivery by 13%.
In Bihar, a mobile phone is helping FHWs do their jobs better. Having information at their 'finger-tips' is dramatically improving FHW confidence and decision-making abilities.