Blog
Making UHC Work for Women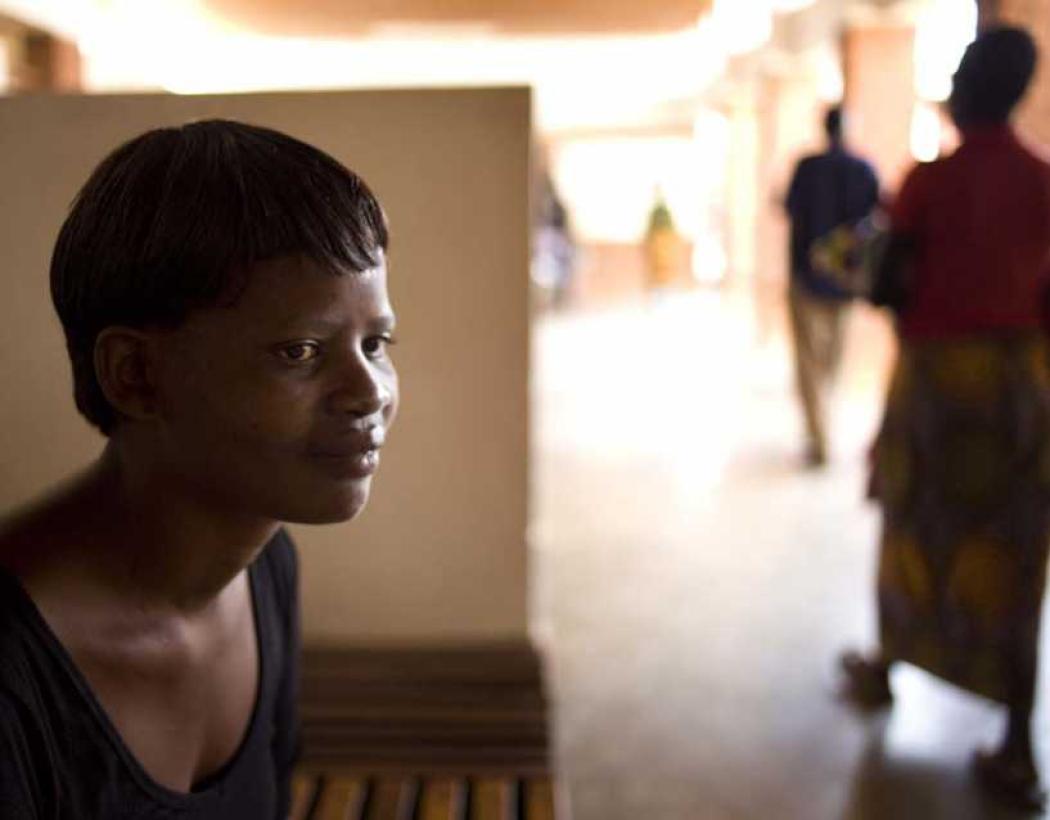 By Jonathan D. Quick, MD, MPH, President and CEO, Management Sciences for Health (MSH)
Note: This blog was originally posted on the Global Health Impact blog
Photo credit: Dominic Chavez
Our MSH colleague Lucy Sakala was an HIV counselor in Malawi. She worked with clients who were receiving HIV tests. When clients were diagnosed HIV positive, many were eligible for treatment and could begin antiretroviral therapy. HIV care had become available in Malawi because of transformative efforts to reduce ARV prices and increase their availability, such as the U.S. President's Emergency Plan for AIDS Relief (PEPFAR) and the Global Fund to Fight AIDS, TB and Malaria.
But when Lucy was diagnosed with cervical cancer, her options were few. She needed chemotherapy, which she could hardly afford, and which eventually became unavailable when Malawi experienced stock outs. She needed radiotherapy, which wasn't available in Malawi. MSH employees worldwide rallied to send her to Zambia for radiotherapy, but after completing one course, she died on November 24, 2011. She was only 28.
As global discussions around universal health coverage (UHC) continue, I've thought of Lucy. UHC is about filling the tragic gaps that exist in health systems around the world: gaps in access, in affordability, and health needs that go unanswered. For Lucy, the right services didn't exist; even if they had, they wouldn't have been affordable for her.
We could honor Lucy by working towards universal, affordable access to cervical cancer, and we should. But the structures that would make this goal possible—systems of financing, delivery, and monitoring and evaluation—can only be established efficiently within a comprehensive UHC program. More importantly, UHC brings together the many health needs of women who, like Lucy, die needlessly, from preventable or treatable conditions: from HIV, TB, or childbirth, or the host of chronic diseases whose impact in the developing world continues to grow. We should learn from Lucy's story that it's time to stop addressing diseases one by one—and embrace the ambition to do more.
MSH has supported UHC as a sustainable development goal (SDG) in the post-2015 framework. The report [PDF] of the Global Thematic Consultation on Health embraced UHC as one of three major sub-goals for health.
Some in the women's health community remain skeptical and have raised important questions about UHC. They agree that a comprehensive package of health benefits sounds great—but not if it's missing the services essential to ensure women's health and reproductive rights. As Shannon Kowalski from IWFC argues here, "core sexual and reproductive health services, such as family planning counseling and contraceptives and maternity care, are often excluded from benefits packages that determine what is and is not covered by insurance schemes."
Indeed, it's essential not only to get the right services into the defined benefits package, but to ensure that women don't face denials or other barriers to care. Activists can play a key role on both fronts. First, activists can press for women leaders, at all levels of government and civil society, to hold influential positions in the design and implementation of UHC programs. In low- and middle-income countries, the move toward UHC usually means reforming and expanding existing services. This represents a major opportunity for expanding women's health services, as long as the right leaders are at the table.
Second, we must insist that UHC's success will be measured according to health impact. Not just inputs like doctors and nurses (which are essential too), but meaningful service delivery measures like couple-years protection (for family planning) and antenatal care coverage, and outcome measures like reduced maternal and child mortality. We need these indicators at the global level in the SDGs and at the national level in each country. Built-in indicators for key women's health outcomes will make it easier to hold governments to account when they don't deliver on the promise of health for all.
And finally, we must hold governments accountable when they don't deliver. The Supreme Court of the Philippines recently postponed implementation of long-awaited legislation ensuring government-funded family planning, sexual education and maternal health services. But that fight's not over. In the courts, online and on the streets, activists must shine the spotlight on governments that fail women and girls.
Kowalski and other advocates are right that the UHC goal, in and of itself, won't deliver equality and health outcomes for women. But with the right design and implementation, UHC can improve reproductive health and much more. UHC is worth the fight because until we've got it, there will always be women like Lucy who are left on the sidelines while others receive care.
I invite you to follow the Women Deliver 2013 conference with MSH. UHC is a major theme of the conference. On Thursday, May 30, I'll be delivering a talk on "Why UHC is a Women's Issue" and I'm eager to engage in a discussion on how others think UHC can work best for women.