Blog
Improving Primary Care by Championing Our Primary Resource—the Health Worker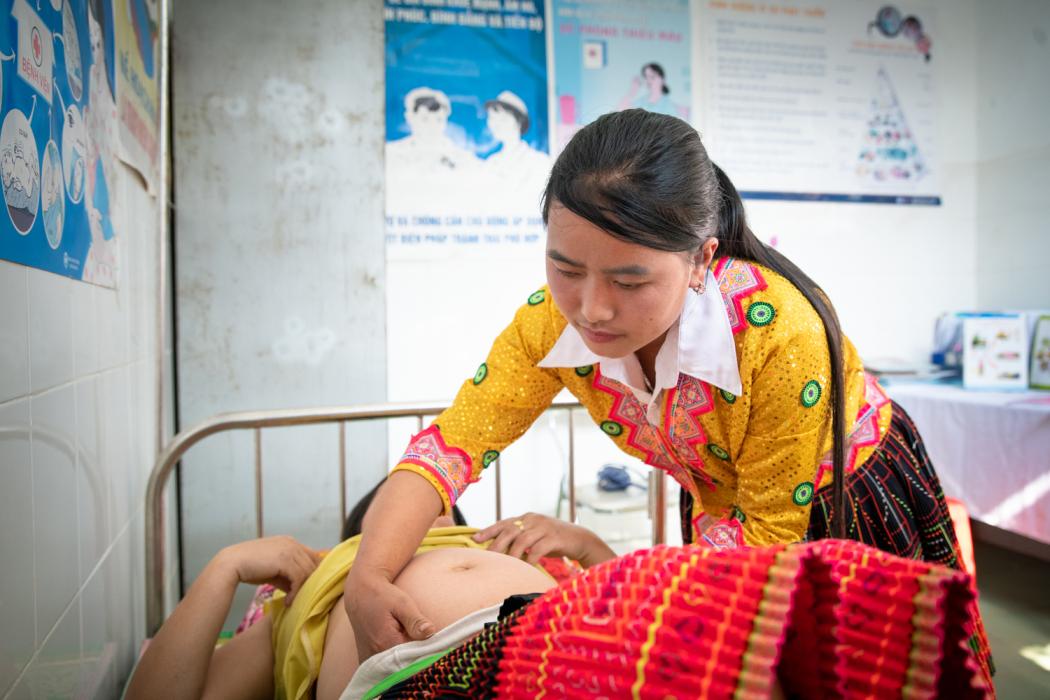 Last week in New York City, world leaders came together and committed to seeing good health for all realized by 2030. The Political Declaration on Universal Health Coverage is the culmination of years of advocacy, negotiation, and analysis to lay the groundwork for expanding access to health care for millions around the world. But as we know all too well, what is committed to in New York during the United Nations General Assembly does not always translate into action on the ground. How, then, can we ensure we keep the promises made in September to the millions who are counting on us to deliver?
For my company, Johnson & Johnson, we've stepped forward to match the bold thinking of the Declaration with action by launching the Center for Health Worker Innovation (CHWI). The first center of its kind, CHWI aims to accelerate a set of programs in five key intervention areas to strengthen primary, community-based care. And to do that, we're looking no further than the people who make that ambition a reality—health workers.
---
In my career in global development, I've been honored to meet true champions in health care, who deliver every day on the front lines care, often against the strongest of odds. Midwives, nurses, community health workers—for so many communities, these aren't just providers, they are neighbors, trusted advocates and, often, lifesavers. For example, a well-trained midwife could help avert almost two-thirds of all maternal and newborn deaths. We know that when women are healthy, communities can thrive. The impact of investing in the education and empowerment of midwives doesn't end at a safe birth; expanded access to midwives leads to more women living healthier, more productive lives.
Often, organizations or companies focus on a priority disease or region to funnel their efforts. For us, we realized time and time again that when we partnered with organizations to improve newborn survival rates, the solution was often to train midwives. When we collaborated with app developers to design access to health information, we relied on the connection—both digitally and personally—of nurses. When we sought to reach the proverbial and literal last mile, we turned to community health workers. It was the person at the heart of delivering care that was the key to changing health for humanity.
The Center of Health Worker Innovation seeks to catalyze the lessons so many of us have learned over the years in improving health outcomes by putting communities first. I saw this first-hand in my previous work with Save the Children when we brought a team of nurses and midwives from the United States to meet their counterparts in Rwanda and Ethiopia. Seeing what health care workers had to contend with in low-resource settings was an eye-opening experience for the Americans and they returned home with a new sense of respect—and a few new skills I might add—for what it takes to keep communities healthy in some of the most underserved places.
We are now just a decade shy of 2030 and our world's action plan—the Sustainable Development Goals—demand significant action to realize ambitious hopes like UHC. What we hope the CHWI will provide is the place where ideas and insights from across sectors can be put forward to develop integrated solutions that put health workers first. Because by supporting them, we lift whole communities.
Stay tuned for more information on the Center for Health Worker Innovation and how you can play a role in ensuring its success!