Blog
The Health Heroes of Uganda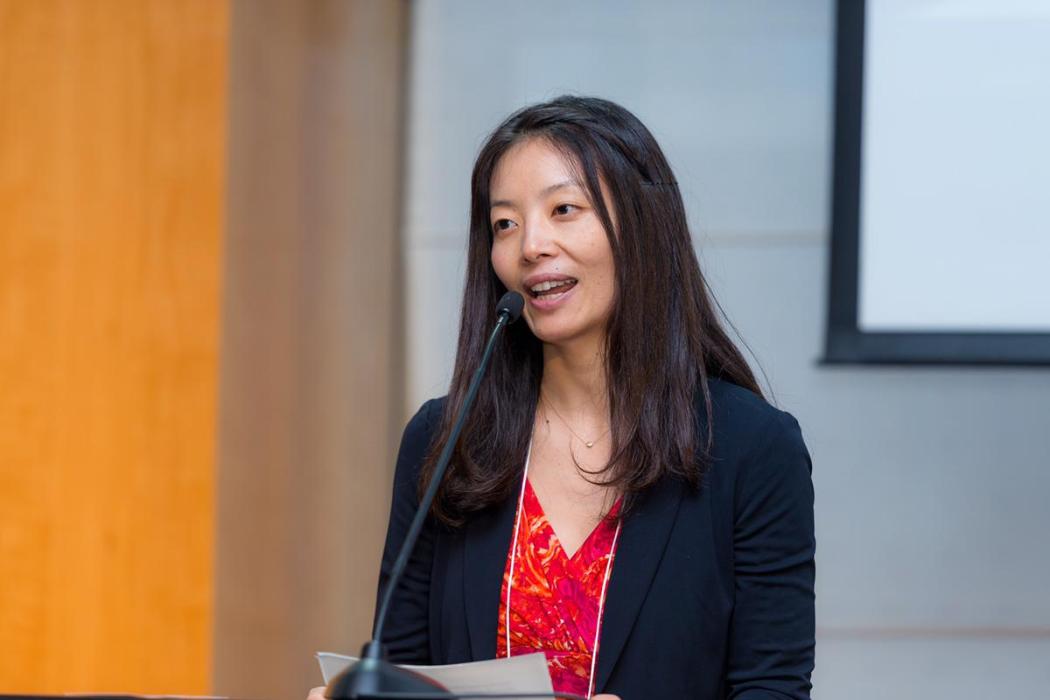 By Chunmei Li, Johnson & Johnson Global Community Impact
Every day on the front lines of care, health workers – the majority of them women – answer a calling to provide the care their patients need to live life to the fullest. Without their tireless work at the local level, global progress to save lives and build healthy nations would not be possible.
In my travels, I see their dedication, their passion and their determination to bring quality health services to people in their communities. In many cases, the conditions they endure are unimaginable. There aren't enough health workers to meet demand, so facilities are understaffed, and there aren't enough supplies and other resources to care for patients. Female health workers experience discrimination and harassment, simply because they are women. Their work is too often undervalued – sometimes by patients, and sometimes by the very systems they work so hard to maintain.
Their work to save the lives of the most vulnerable – newborn babies – is the most critical of all. A new life being born into a family should be a time of anticipation and unbridled joy, but in too many cases, pregnancy is dangerous, and the day of childbirth is a day of mourning.
A strong health workforce, with well-trained health professionals, empowered with the tools needed to deliver quality care can change that. Johnson & Johnson, in partnership with Save the Children, are training health workers in Uganda, helping them to turn the tide on preventable maternal and newborn deaths. These health workers are heroes – everyday leaders on the front lines of care – and their work must be valued. Otherwise, achieving the SDGs will not happen.
Sister Eva Nangalo, midwife
I met Sister Eva Nangalo on a trip to Uganda. Her quick thinking, training and leadership skills moved her to take action which saved a newborn baby, Michael, and his mother, Prosche.
Today, Eva is still a midwife in Nakaseke District Hospital – and because of her training and leadership, she continues to take action.

Registered midwife, Eva Nangalo (center) training  student midwives. Courtesy Juozas Cernius / Save the Children
"We had no aprons in the labor suite for many years," Eva said. "Following my leadership training at Women Deliver in Copenhagen, I boldly wrote to the hospital administration requesting them to buy us aprons and informing them that if they don't help us, we would come out and help ourselves. The aprons were bought on the same day! Many times, I go on duty and find my colleagues have worked for a full week without some critical medicines or other necessities. I call the administrator and immediately they buy for us. Even when I'm off duty, those on duty call me when they have challenges so that I help in solving them."
Sister Sarah Katumba, Assistant District Health Officer
As the district focal person for Mukono District, one of Sister Katumba's responsibilities has been to record and monitor data on deaths due to birth asphyxia. Through the partnership, and under her leadership, there have been remarkable improvements.
"I have seen a decrease in the number of neonatal death due to asphyxia in the whole district, and a change in the attitude of the midwives towards data accuracy," she said.
With better, more accurate and more reliable data, health facility staff are now able to make decisions on improving care for these babies and monitor the effects of these decisions.

Sister Sarah Katumba, Assistant District Health Officer is a registered nurse and midwife. Courtesy Juozas Cernius / Save the Children
Alitwala Annet, Midwife
Training, mentorship, and support supervision from district managers has led to drastic changes in the way health workers respond to newborns struggling to take their first breath in the moments after childbirth. Alitwala has now become a champion and a mentor in her facility and she believes that the quality of care that they are providing in their facility has improved since the inception of the project. "Using the knowledge and skills I have gained, I have been able to save many babies who would have died due to asphyxia," Alitwala told us.

A mother holds the hand of her newborn baby at Entebbe hospital in Uganda. Courtesy Juozas Cernius / Save the Children
Health workers are the foundation of strong health systems, healthy families and healthy nations. Investments in the training and resources health workers need is an important first step – but we all have a role to play in ensuring the work they do every day is valued and recognized. On World Health Worker Week, take a stand. Support the health heroes of Uganda, and those around the world.
Tune into the Health Heroes +SocialGood livestream event on April 5 at 9am EDT. Follow @JNJGlobalHealth on Twitter using the hashtag #HealthHeroes. Share your own insights, and tell us why and how you champion health heroes around the world.  And most of all, commit to valuing and prioritizing the work women health workers do to make our world a better place.