Blog
From the frontlines of care: Q&A with Ugandan midwife Venny Musasizi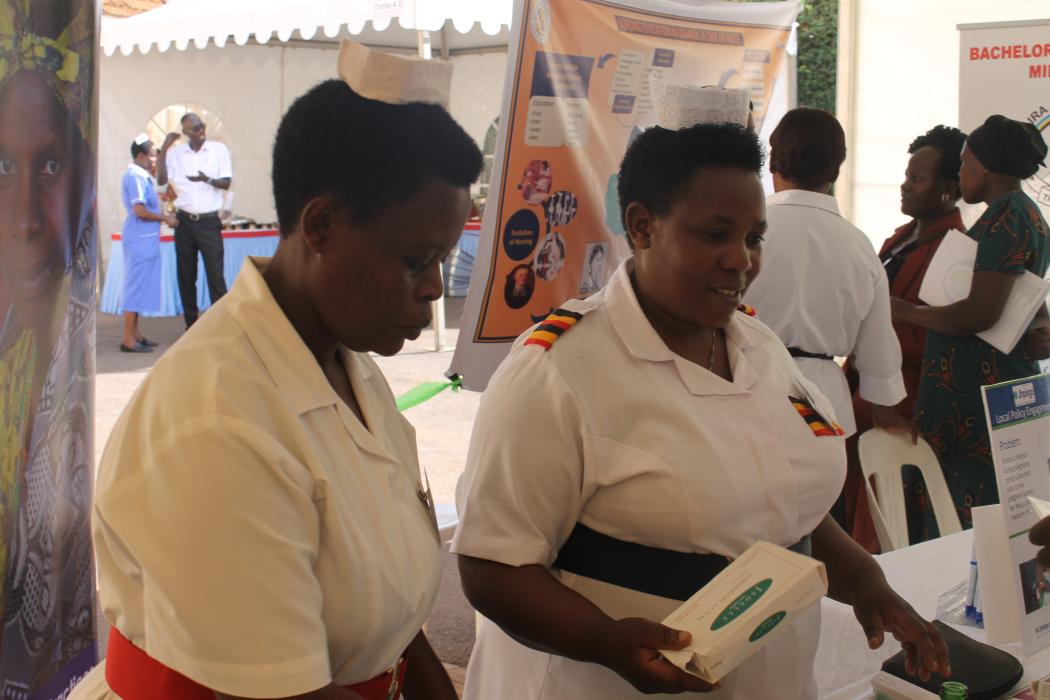 By Gillian Leitch, Jhpiego Uganda
At the 2017 Nurses and Midwives Symposium in Kampala, Uganda, I had the opportunity to speak with Venny Musasizi, an inspiring midwife working in one of the hardest to reach districts in Uganda. The symposium was co-hosted by Jhpiego, Seed Global Health, Peace Corps and Voluntary Service Overseas (VSO) and brought together more than 100 nurses and midwives from across Uganda as well as Ministry of Health officials, academic institutions and international donors.
Could you introduce yourself, and tell us a little about the health center and region where you work?
My name is Venny Musasizi and I have been a midwife for more than 18 years. I studied in Mutolere School of Nursing and Midwifery and trained in Mutolere Hospital. I currently work as a Registered Midwife in Mparo Health Center IV in Kabale District. Kabale is a mountainous district in south-western Uganda, along the border with Rwanda. Given the terrain, it can be difficult to get around in Kabale and many health facilities are located in remote areas, far off the main road. It has made it difficult for us to attract and retain highly qualified health care workers.
What initially inspired you to become a nurse/midwife and what continues to inspire you today?
I was inspired by my grandfather to become a midwife. My grandfather was a traditional birth attendant and he would allow me to watch him while he cared for mothers and delivered babies. I was always excited to see a pregnant woman come in and then leave with a happy, healthy baby. I was also encourage to become a health worker by my biology teach in secondary school. He helped me focus my studies and supported me to pursue a career related to science.