Blog
A Colleague Lost, and the Unknown Devastation of Attacks on Health Care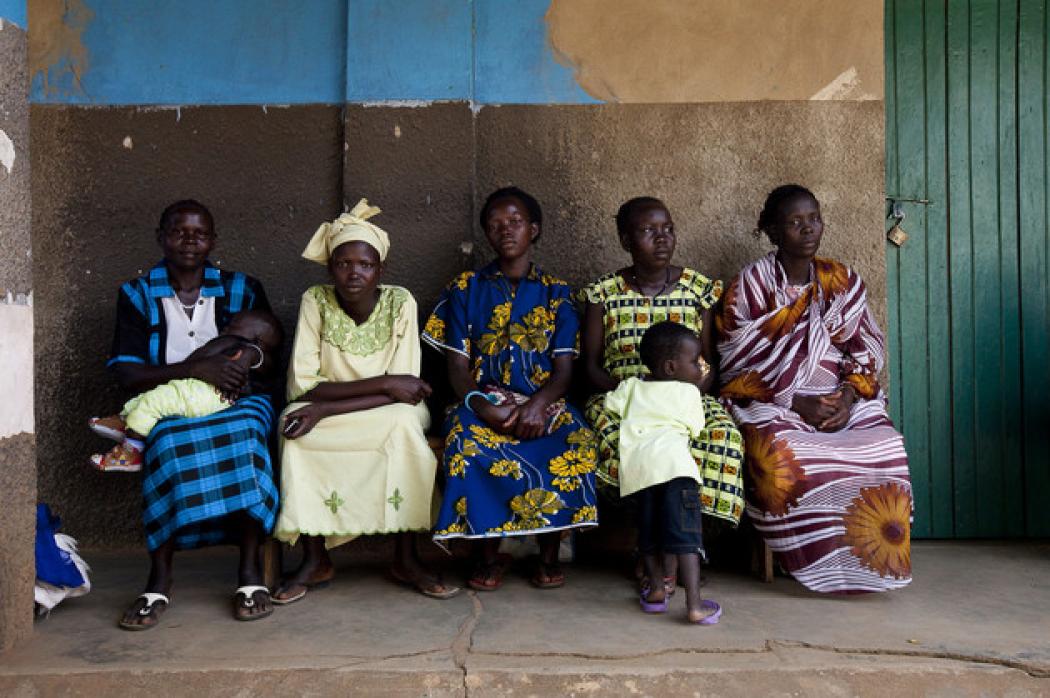 By Margarite Nathe, IntraHealth International
This blog was originally published in the Huffington Post.
We know very little about what happened to our dear colleague Sister Veronika Rackova, a physician and Catholic nun who was loved by her community in Yei, South Sudan.
We know she was driving the St. Bakhita Medical Centre's ambulance on May 16. We know she was on her way back from the neighboring Harvester's Health Centre, to which she had rushed a pregnant woman in the midst of a medical emergency. And we know it was late at night, about 1am.
Most people in the region know the roads aren't safe at that hour. Checkpoints that may be benign in the daylight grow more and more volatile as the night goes on and the soldiers manning them get rowdier or drunker. People get hurt. But of course, medical emergencies are not restricted to safe hours or safe places.
We know that someone shot at Sister Veronika's ambulance, and that she was hit in the stomach. We know she was evacuated from Yei to a hospital in Nairobi, Kenya.
And we know that four days later, she died.
But so many details are still missing. Who shot her? Was it one of the four members of the security forces now in custody? But why? Was it because she was driving an ambulance or was that just a coincidence?
And what will become of the many people who relied on Sister Veronika's care?
Health care under attack
Sister Veronika was one of more than a thousand people killed in the last 15 months as a result of attacks on health care. According to the Safeguarding Health in Conflict Coalition's new report, No Protection, No Respect: Health Workers and Health Facilities Under Attack, 19 countries have seen continuous assaults on ambulances, frontline health workers, patients, and health facilities.
Hospitals are being looted, burned, and bombed. Ambulances are being attacked. Infants in incubators are dying as hospital generators are destroyed or run out of fuel.
Like many of the other 18 countries in the report, South Sudan is in the midst terrible violence and warfare, which the United Nations estimates have killed at least 50,000 people there since the fighting began in 2013 (and among those, Sister Veronika was the fifty-fourth aid worker killed). Both sides of the conflict have taken to obstructing access to medical facilities, stealing medical supplies, and kidnapping or murdering health and humanitarian workers.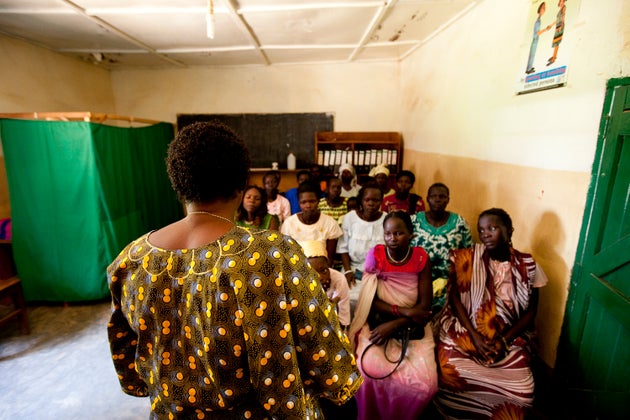 Trevor Snapp for IntraHealth International
A nurse at the Saint Bakhita Health Centre in Yei discusses family planning and HIV counseling and testing with clients before their routine antenatal visits. IntraHealth has worked with the health center since 2007 to train and support Sister Veronika's staff of health workers.
Sister Veronika's death is a tragic microcosm of the ongoing assault on health care in war-torn regions around the world—all are marked by unanswered questions, impunity for perpetrators, and health consequences that will echo within affected communities for generations to come.
Here is one of the most striking revelations within the report's pages: No one knows exactly how many attacks like the one that killed our colleague occur. No one knows how many health workers have died, how many people are left without care as a result, or who is responsible for many of the attacks.
Usually, there is no prosecution, because there are little or no data.
For years, the Safeguarding Health in Conflict Coalition has been calling on the United Nations and the World Health Organization to change this by putting in place a mechanism to monitor attacks and punish perpetrators.
So far, WHO officials say they have found that between 2014 and 2015, attacks on health workers and facilities killed 959 people and injured 1,561. But the coalition believes this is a gross underestimate and is based on insufficient data. It continues to advocate for the WHO to refine its methodology to reach a more comprehensive calculation of what—and whom—we've lost in ongoing conflicts throughout the world.
The night she was shot, Sister Veronika had just transported a pregnant woman from St. Bakhita to Harvester's Medical Centre for the specialized care the woman needed during her medical emergency. Without Sister Veronika's quick action and devotion to her clients, the woman and her baby might have died that night. But instead, the mother safely delivered a healthy baby boy, and both are alive today.
"I worked with Sister Veronika very closely at St. Bakhita Medical Centre," says Patrick Buruga, HIV prevention technical manager at
IntraHealth International
in South Sudan. "I knew her as a joyous and welcoming person, loved by her staff. She was dedicated to her work, and met her death while in service taking a mother to deliver where there were better facilities. Her death is a big loss for us and for the people she served in Yei."  
As director of St. Bakhita, Sister Veronika worked with IntraHealth's South Sudan office as they trained and supported her team of health workers. She helped many HIV-positive mothers in and around Yei to deliver their babies free of the virus. She was an invaluable health worker, neighbor, and friend.
And no amount of data will bring her back.
But knowing what happened matters. It affects how we move forward, how we prevent future attacks, and how—or if—anyone is held accountable for these ongoing atrocities.