Blog
Chiapas Health Workers Improve Maternal Health with mHealth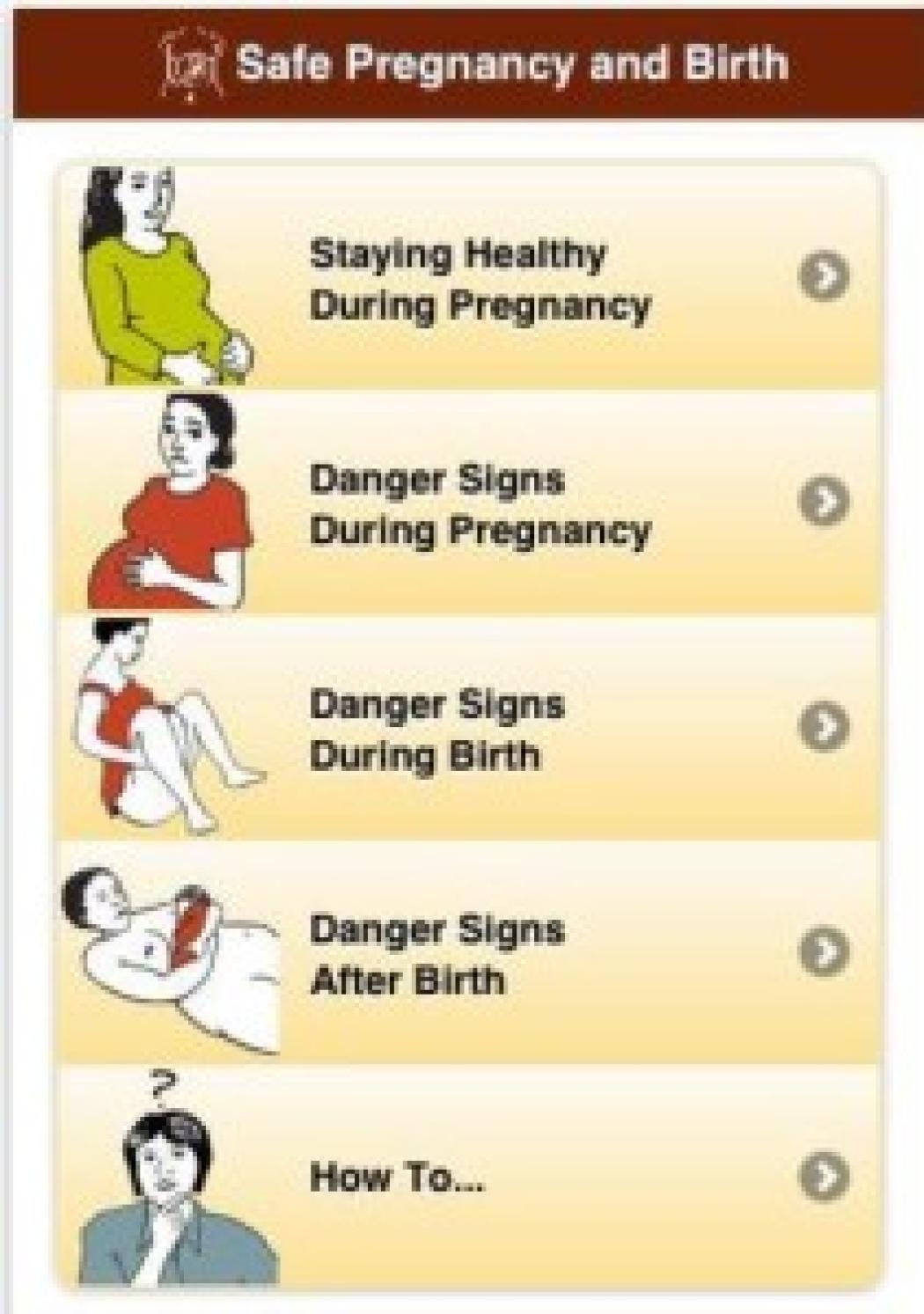 By Julia Nakad, Hesperian Health Guides Rural Chiapas might appear to be an unlikely place for mHealth initiatives to gain traction – with one person in four unable to read, and little cell phone reception or internet connectivity in the mountains, it would seem that accessing understandable information through mobile technology would be a challenge for health workers and patients alike. Yet the community health workers of Compañeros en Salud (CES) have found unexpected ways to make innovations in mobile health technologies work for them and strengthen their programs. CES, a sister branch of Partners in Health, started training frontline health workers in 2012, who in turn began outreach initiatives to treat patients who previously had to travel long distances and pay exorbitant prices to receive care. In the two years since the project's start, CES has managed to provide affordable care to tens of thousands of patients. This reach is in some part due to their incorporation of mHealth apps (which function offline once downloaded) to better manage their patient information, minimizing the "time consuming and error prone process" of using and maintaining paper health records. Within just one year, the team was able to use this technology to collect health information from over 5,000 patients.
A CES health worker field tests the app with a patient. Courtesy Hesparian Health Guides. More recently, CES staff realized they could use these tablets for more than just data collection and efficient record keeping; they could also use them as tools to educate health workers and their patients. Mobile apps could also be used to train health workers and help them to build new skills such as identifying symptoms and responding to emergencies. Frontline health workers could also use educational images and messages with patients to help explain a condition or help a patient to describe their symptoms. To explore this idea, CES performed a field-test using the Safe Pregnancy and Birth App, a mobile application developed by Hesperian Health Guides in 2011 to provide life-saving information about pre- and post-natal care. The field test was conducted by community health workers, midwives, and clinic staff, who used the app during checkups with patients. Health workers then provided feedback and recommendations about the app. The field-test in Chiapas provided a great deal of useful and constructive feedback for Hesperian for future updates and development of additional apps. CES partners commented that they "plan on continuing to use the app in pre-natal monitoring, especially with health workers and prospective parents. In particular, field testers most appreciated the helpful sections about "Staying Healthy During Pregnancy," a "How-To" section for health workers, and information about "Signs of Shock," as well as the clear illustrations.
A screenshot from the "How-To" section of the app. Courtesy Hesparian Health Guides. They also included helpful suggestions for making the content even more accessible to those with fewer literacy skills, and advice on how to improve the app so that it helps health workers and patients to develop an emergency plan. This feedback will help us refine the design and content of this and future apps. In general, CES field testers found that "it is anexcellent teaching and learning tool that will undoubtedly be a benefit to many people around the world by empowering them with useful and practical information for caring for a pregnant woman and her baby before, during, and after delivery." The app may serve an especially important role in Chiapas, where women die in childbirth 70% more often than the national average, with survival rates that are three times lower for indigenous women. According to CES, the leading causes of maternal death include postpartum hemorrhage, preeclampsia, and puerperal infections.
The app is downloadable from iTunes or Google Play, and functions offline once downloaded. Courtesy Hesparian Health Guides. The app, which has been downloaded more than 193,000 times since its launch in September 2011, was recently selected by the mHIFA working group as one of the top seven mHealth pregnancy apps from a pool of nearly 1,600 apps reviewed. The mHIFA Working Group is part of Healthcare Information for All by 2015 (HIFA2015) , an online community committed to a world "where people are no longer dying for lack of healthcare knowledge." They sought to identify the mHealth projects that empowered people with actionable lifesaving information on the topics of child health, maternal health, and first aid. Additionally, they were looking for projects that easily could be used in resource-poor areas, and found that the Safe Pregnancy and Birth app fit this criteria as most capable of providing "actionable health information directly to parents, families, and children."